SuJin Park (Founder)
Wellcome!! I started hairdressing career 1998 in GangNam (Seoul in South Korea).
After achieving a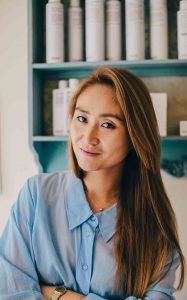 successful role as a Stylist and a loyal clientele in Toni&Guy GangNam, 2003 I moved to London where I continued my career and continued to grow my cutting and colouring skills in Toni&Guy Wimbledon.
I am also a specialised in the Permanent straightening system for which I was originally trained in Seoul.
I see Beauty in all of us and want to make my clients look at their best while still being who they want to be.
Lee C.H (Co-Proprietor)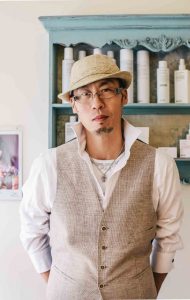 Hi, my hairdressing Journey started in Seoul back in 1992 after working 2 years at hair salon I had a 2 years break to attend compulsory military service for a further 2 years.
In 1996 I decided to broaden my experience and knowledge so I moved to Japan where I stayed for 4 years, I became specialised in Hair-up and kimono wearing beside my daily fashion hairdressing.
In April 2000 I opted for another adventure and decided to come to London, where I worked with RUSH group as art director and manager at Putney branch. I also owned franchise salon RUSH in Fulham.
After all my final destination was Four mirrors. Looking forward to seeing you!